Friday, June 6, 2008
Look what the LORD has done...
' NOW TO HIM WHO IS ABLE TO DO IMMEASURABLY MORE THAN ALL WE ASK OR IMAGINE, ACCORDING TO HIS POWER THAT IS AT WORK WITHIN US, TO HIM BE GLORY IN THE CHURCH AND IN CHRIST JESUS THROUGHOUT ALL GENERATIONS, FOR EVER AND EVER! AMEN!! ' Eph 3:20-21
My heart is SOOOOO Overwhelmed as I have such great news to tell you about HOW GREAT IS MY GOD!! I know many of you know this to be true, but some of you are going to be shocked and have to say... There is a GOD who loves and cares and hears our prayers... if only we choose to BELIEVE!!
As, you have been reading my emails since earlier this year finding out the house is up for sale and crying out to GOD with me to see provision to stay here and finish the great work HE has begun. To not keep you in too much suspense I will state it now, that I am NOT moving in June or next year or the year after that... we are here to stay as long as GOD breathes life on this ministry!
God has taken up residence here on Patrick Street... TO GOD BE THE GLORY GREAT THINGS HE HAS DONE!
I would like to tell you every single detail, because it really is something to tell.. but you would be reading for a mighty long time, so please call or email me later for the WHOLE story! I will summarize now without leaving out too much of the 'good stuff'.
I really have to say this story predates to January being invited to hear Loren Cunningham speak(founder of our mission...YWAM) at a local church. To be honest, that night I was like... well I have heard him speak hundreds of times, should I go or not... feeling lazy of course. I need to interrupt the story and say, please hear me when I say> take advantage of opportunities to be with the BODY OF CHRIST or to HEAR GUEST SPEAKERS because you don't know, when your divine appointment may be(wake up the spirit man that dwells within)! This was a divine appointment for the destiny of
LITTLE PROMISES
and the vision GOD gave me to
'Reach the nations... thru the eyes of a child'!
I met a couple that night, which neither of us knew would be quite soo significant for the destiny of many children walking into 5469 Patrick St.
Ok, fast forward to finally having a follow-up meeting on May 7th in which the gentleman( who will remain nameless, mostly so our eyes will stay focused on the REAL ONE who provided and deserves ALL THE GLORY) came to see what I was doing with children of non-christian families... using a Biblical Curriculum! I had no expectation expect all along saying, 'GOD how will you provide?' I shared my story and he shared some of his and in the end... GOD was present and we prayed and he acknowledged GOD was stirring his heart. Here is my timeline.. I need to evacuate by June 30th if I can't buy it or find an interested party to help me do so.
The meeting ended saying, he would love his wife to come and see and hear my story too.
Prior to our meeting I had pursued a mortgage broker, to see what I was eligible to borrow and much to my surprise I was qualified to borrow half a million(which still remains to be a mystery... based on my last 2yrs NOA being under 20,000), so thus needed to raise 250,000 to stay here. The personal cost to me burying myself for 40 yrs and commit to LOVING a few kids for 10 hrs a day 5 days a week for the next 40 yrs... was a sacrifice I had to really ponder and count the cost to say
YES GOD, IT IS WORTH IT, I AM YOURS and will be spent for this my purpose and calling! To many of you who KNOW ME or heard me preach my sermon... 'GOD'S WILL>>> GOD'S BILL!!!' Though a bigger bill than I thought I would ever ask for, the principle is the same non the less!
Two and half weeks later, on a Friday night I am invited out for dinner with this couple . She walks through and at the restaurant many questions and sharing my journey, and the chinese food was great too! It was their date night even! He had proposed another option up the road, of another home he owns, which I thought great 'He gets it... they have caught the vision of it being multiplied', though it doesn't help the immediate need. Internally feeling content that no matter what happens, this is a great couple to know and see their hearts bent towards being a blessing! Driving home he asks , can we come in to pray, yes of course (by now it is 10:30pm)... they both prayed and affirm me in many ways. Hugged and said we'll be in touch soon!
I felt great, just thought WOW GOD you did something, still just hoping for some 'chunk of change' to see 'life' in the situation.
Not the next day, but 45 minutes later(11:45pm), they call and say, we talked and GOD spoke.... He said to buy the WHOLE HOUSE to keep you there! Ok, OVERWHELMED probably doesn't even describe it, but I cried like a baby and said, NO that isn't what I was asking, and he said that isn't what we were thinking either.... BUT GOD!!!! Nothing else to say... BUT GOD!!!!!
I WEEP EVEN WRITING IT NOW, it is as the scripture at the beginning of this email says... IMMEASURABLY MORE THAN WE CAN ASK OR IMAGINE... I tell you WHAT A MIGHTY GOD WE (or you can) SERVE!!!
The funny thing is, the next day he calls me back and says, by the way .. is there anything I should know about this house(like leaks and faults). Purely obeyed first and then figured out the natural... Isn't this how we are to operate Church???
HIS KINGDOM has come on Patrick St as it is in Heaven!! and will continue to come everyday we let HIM in!!
Continuing to be

... About my Father's Business, Pamela
P.S.

Believe it or not this is the summary version without you missing the heart of GOD towards each and everyone of us!! I love you and thank you all SOOO very much for all your love and prayers towards me. You have a place to visit here! Oh, did I say the offer was accepted and sealed, as of Tuesday afternoon and I have been bragging to my preschool parents and neighbours about this GOD I love! New landlord with a heart after GOD!
That was the shortest 40 day FAST, I've ever been called!
I close with this........
Jeremiah 32:27 ' I am the LORD, the GOD of all mankind. Is anything too hard for me?'
posted by Pamela @ 9:24 PM

Tuesday, February 5, 2008
ok, ok, I think I remember how to do this....
Seeing that it says my last Blog was June 07... definitely communicates that I don't really get it! That is the reason for this means of communication!

My apologizes and hopefully you are aware of all that has been happening since June!



In July...

It was busy, busy, busy with seeing all the details happen and my Dad coming to visit.. well I actually put him to work! Payback time for all those yrs of slavery on the farm! The landlord also had the house painted and laid new floors downstairs, which made it nice for the children.



In August

...

LITTLE PROMISES

got Licenced!! After lots of hard work getting paperwork and fences and gates built and fire inspectors through.



In September

... 2 children enrolled.. Matthew 15mths and Tamia 4yrs!
Glad to also receive Rebecca Davies and Sophia Pallister as my YWAM kids growing up GOD's way! On my first day of school the van got stolen in front of my house. The enemy tries hard to steal 'our JOY', but he isn't too creative, because this was the 3rd time and very obvious his sneaky hand was all over this!
Yes, once again found and returned unharmed, except some important paperwork was forever lost for licencing! Still driving the faithful gift of a van, but would like to ungrade as it is giving signs of aging (290,000kms)! With the children it would be nice to have 2 side doors for easier loading and unloading!
My Mom and brother, Scott and his wife Dynell also came for a visit for 10 days.



In October

... 2 more boys joined Austin almost 2ys and Joshua 2.5yrs and cute little Niki joined as well 2.5yrs.
Oh and did I tell you these children represent 8 nations... yeah GOD!



In November...

things are moving along smoothly and enjoying how the children are discovering and relating to each other in a loving way. Long days 730am - 530pm and after the children leave there is still cleaning and office work to try and do. Which is my other excuse for not being able to BLOG. When the day is over, I just want to go upstairs and relax.



In December...

WOW, my first winter season with preschoolers, the whole getting out the door with 4 or 5 children is not so simple! Excited to celebrate and introduce Jesus to the children... the real reason for the season! My last day was on the 19th, which gave me a nice break for 2 1/2 weeks.
The parents gave me nice teacher gifts and compliments of their first quarter in LITTLE PROMISES

!

Most of the families added a day or furthered their commitment with us, which is another unspoken stamp of approval!

I am also thankful to YWAM Vancouver who have sent me 2 young DTS men to help each week(for 8 wks) with some daily chores and enjoying the children too! In the New Year a couple YWAM staff will also volunteer once a week as their own schedules are not so full... so thanks Rebecca and Jana!




January 2008...

Starting the year rested and grateful for all that GOD accomplished in and thru me in 2007! It is quite amazing to actually look back and see all the WONDERS He performed! So this year I anticipate more of the same in deeper levels... which brings me to my last pamsnooze update!

Greetings from snowing Vancouver and a HAPPY NEW YEAR

To reflect on 2007 and all the changes that took place.... my mouth hangs open and my eyes fixed on OUR AWESOME, AMAZING, GENEROUS, FAITHFUL FATHER, SAVIOUR AND KING!
It has been a year of both tears of sadness and much joy as the months quickly turned into a year of being stretched and hopeful, that the ONE WHO calls us out of ourselves into a dream come true!

2008 welcomes my 20th year of being a full time missionary living on a faith-based salary, having traveled in over 30 countries! Now living a longing only GOD really knew soo well... to have my own home and being able to use it to reach more nations for HIS KINGDOM purposes!I just wanted to send a quick long overdue update and say I am sooo blessed and thankful for my life and how GOD continues to trust me to be HIS servant and steward of HIS belongings.

PAMELA'S LITTLE PROMISES

January has been an eventful start to 2008, with 2 new boys joining us… Shivaraj will be 5 in February and Ari is 3 1/2yrs old! They both come only on Friday's at this time. I have turned away 2 sets of twins and added others to my wait list.At present I have 9 children registered representing 10 nations! On average 4 children come each day. I am introducing JESUS to children who have never heard of HIM! I have a Muslim, Buddhist, Hindu, and un-churched families as well as a couple of believing families! It is my NEW MISSION FIELD... discipling the NATIONS here at 5469 PATRICK STREET. Please know I need your prayers of covering here as much as being in the jungles of Africa.... the enemy doesn't like loosing any ground anywhere!

I have an immediate prayer request in regards to staying in this perfectly cut-out home for

LITTLE PROMISES

and myself. Unbelievable to even me, is that I have resided here one year and therefore need the landlord to sign me on again, though he is interested in selling. I am open to buying, if that is where GOD wants to stretch me next! I still need the landlord to be a part of this process too... please pray for Ken (landlord) as I approach him Friday when paying Feb's rent.


Open the eyes of his heart LORD!



Buying a home here is over a half a million dollars, unlike living in Ontario and getting a brand new mansion for that price. To be honest I am not sure I have the FAITH for it, but I have to stand on what I have always believed and preached...

GOD'S WILL ..GOD'S BILL!!


The principle is the same no matter how many zero's is behind the figure! AMEN!

These things I know for sure:
*It is the RIGHT neighbourhood and I have made commitments to these families for the year.
*I have seen GOD provide miraculously to fill this home with furnishings and pay rent each month.
*I LOVE it here and I want to stay!
*I also know this is just the beginning of many

LITTLE PROMISES

to come... but sometimes the first is the biggest battle!
I am praying for someone to train so we can open another

LITTLE PROMISE

soon anywhere!

check out: www.littlepromisesnetwork.com New photos of the kids added!Thank you for your prayers of investment into the lives of 'THE LEAST OF THESE!'
Continuing to be about My Father's Business, Pamela

Well, here you have it and I hope to do better in the weeks ahead! Thanks for your Love and prayers and reading to the end!
Call anytime, any adult conversations are surely welcomed!



posted by Pamela @ 8:48 AM

Wednesday, June 13, 2007
Just keep swimming, swimming....
Well, here we are in June and still going strong, yet feeling like we just made it into June.
Ok, if that sentence just made no sense, I would have to agree with ya!
What I was referring to was on June first the last $100 came in to be able to write June's rent cheque. I am not sure I like this "Eleventh Hour stuff!" Way too risk taking and vulnerable for me.
I am breathing again, but already looking at July coming way too fast. What happen to those boring days? Long gone for me I guess.
Good news this week has been the policy's are written (THANKS MUCH TO JOANNA) and we bought a website domain... so check out www.littlepromisesnetwork.com this is so on my advertisement I can give a website for parents to see what I am about and why they should be sending their child to 'LITTLE PROMISES.'
Leanne is finishing up her hard work with the logo and postcard/poster material. It looks great!
My home continues to be a revolving door, as I have hosted
many parties, like my friend Izzy's 40th BDAY.
She decorated my house like it was 1967, and those that attended needed to look the part too. Fun had by all!



On June 1st I had good friends from Alberta, Diane and Pris come to spend the weekend to also celebrate turning 40.
Other visitors include Mr. & Mrs. Dave Lush and the Warren Family... all friends from Bible College days back in the 80'
s.
Yes, Dave is married and to a very sweet lady named Cynthia. It was a privilege to finally meet her and witness Dave with a ring on. I am sure she was worth the wait.
Also friends from Mexico/Kona passed thru for a week too and it was fun showing them the city as they pray about Vancouver being a future home for them and their unborn children.
Ok, so as you can see, no shortage of company in this amazing GIFT of a HOUSE, GOD gave me. No lack of food either. GOD IS GOOD!!
So, find your way here for a night or 2 because it is a happening place and I hope for more excitement as we see children growing in HIS ways downstairs soon.
The Landlord has been laying new floors downstairs, so that is looking great and I am in the final checklist with the licensing process.
The Fire dept. came through Monday and check out the house and pointed out some upgrades; like security latches needed over the furnace and hot water closets, smoke alarm needs to be hardwired, and fire extinguisher location.
Well, keep praying for me as I continue to press toward the MARK of HIS high calling on my life... to reach the NATIONS THRU THE EYES OF A CHILD!!
posted by Pamela @ 10:05 PM

Tuesday, May 15, 2007
3 months in my Home
The many JOYS these past few months have
included seeing GOD move through HIS
people to GIVE G
IVE GIVE... both monet
arily and in furniture pieces. The house is sooooo full of furniture! I
remember after being in the house only a couple of wee
ks, saying... "OK, GOD how are we going to fill a 6 bedroom house?" Well, in less than 3 months the ho
use is not only full, but I have needed to pass on some furniture pieces; like a queen bed, a couch, a desk, an office cha
ir and a bathroom vanity... ALL because my HOME can't hold anymore. Seriously, with almost NO out of po
cket $$ ... the CUP is full to the brim an
d over flowing! I think the Bible says something about that (Luke 6:38).
My church family here in Vancouver ha
ve been v
e
ry supportive as well,
looking for items for me on the internet and looking in their own garages to
give and their children sorting through their toys to give too. I stand in
my home and l
ook around and go... HOW DID YOU DO ALL THIS GOD? I have cried
many tears of JOY and pure overwhelmed excitement
for HIS plan for this
HOME. I have this amazing guest room t
hat l
ooks like I picked everything
out of an IKEA catalogue and actually had a plan... but truth be told it
was a combination of 3 different ladies
moving from
the west back to Ontario
(and they don't know each other). I have th
is
sense
that GOD is into
Hospitality.
I have opened my home already to several tired tr
avelers with nowhere to go.( one family from Kyrgyzstan stayed with me for 2 wks, never knew them before ). I have also hosted 3 BIG dinner/Bday parties of 20 plus in each one. It is a happenin' place already, and I love that soo much!
The only unexpected surprise that I have come up against is to find how EXHAUSTING
the Family Day Care Licensing process is. When setting my goal of 3 months I thought by mid-May I would be up and running with kids in 'PAMELA'S LITTLE PROMISES,' but this is not the reality at all. I feel like
my candle is
burning at both ends trying to do all I can, yet feel like the weeks are
flying by like days and wishing it was Mond
ay again (who wishes for Monday's
to repeat) .
So, here I sit, on May 14th, feeling like I have already asked for soooo much and you have been sooo generous, yet I have no idea where June/July's rent is coming from and I need your prayers and support to help me 'TREAD WATER'. My goal right now is to submit all the paper work to the Family Day Care Licensing Officer by the end of May and pray for a quick acceptance/stamp of approval as they do a walk through of

'PAMELA'S LITTLE PROMISES.'



Let me know if you would like to sow some more GOOD SEEDS in GOOD SOIL here
at 'PAMELA'S LITTLE PROMISES.' The children and their families thank you and I thank you in advance!!
ABOUT MY FATHER'S BUSINESS, PAMELA!!!
posted by Pamela @ 12:50 PM

Monday, April 23, 2007
OH TASTE AND SEE THAT THE LORD IS GOOD

Here is an inside look of God's gift to me in the past 31 days. WOW I have been in the house a whole month already!



Pictures from my House Blessing on March 21st.


I hope you too can't help but say...WOW GOD IS GOOD!!

Please keep praying, soo many more details need to line up for the kids to start coming, but I would also like to announce the OFFICIAL NAME is now registered with BC small businesses as " LITTLE PROMISES NETWORK."

My first preschool under the network will be called 'Pamela's Little Promises' , so the vision is to model and equip other MOM's or Educators to also have their own 'Little Promise' as they desire.


Ok, need more financial miracles as soo many things needed to
have this size of a home and to launch a business at the same time. I keep telling myself, like in the movie "Finding Nemo" ... Dora just sang... JUST KEEP SWIMMING, SWIMMING, JUST KEEP SWIMMING! That is exactly how I feel... swimming in DEEP waters with Jesus and He is saying.. just keep Swimming Pam!!



Come tread with me... I need your help too! Thanks truly for all the financial blessings and phone calls, emails and cards of encouragment, it has meant the world to me.
Family please come and visit sooner than later!!

Love you all!


ABOUT MY FATHER'S BUSINESS, PAMELA!!
posted by Pamela @ 10:46 PM

Friday, April 6, 2007
The Perfect Gift
WOW WOW WOW... CRAZY NEWS TO SHARE WITH YOU
ALL...
YES, GOD GAVE ME A HOUSE ON VALENTINES DAY... giving me a house is SUPER AMAZING, and providing it on this particular day was SOOOO significant to my heart as a woman. He has known the LONGING AND GROANINGS in my spirit to have a 'home' of my own. SUCH AN AMAZING HUSBAND, FATHER and BOSS ....HE IS TO ME!!
Ok, so as you know I have been looking at houses, and seen such extreme differences for the money value that I was starting to get confused and tired and feeling like it isn't going to happen this month. So this house I went to look at, seemed way out of my league... probably don't need that many bedrooms (6), and the area is unfamiliar too, but the price is right sooo what the heck, can't hurt lets go look.
The layout of the house was 'PERFECT' for the preschool being on the ground level with 3 bedrooms and the upstairs being my home with 3 bedrooms. 2 full bathrooms and 2 kitchens (up and down) and a nice yard and large balcony on the top floor. I KNOW TOOO MUCH!! So, the landlord was not there, it was a realitor friend showing the house and so I filled out their simple
application and I attached my personal letter I had written to explain my plan of giving back to the community by providing a home preschool program. My only thought when leaving was, why would they give it to me as a single... it is ideal for a family. When leaving I stood in the yard (never did this at any other house prior) and said this prayer to GOD, "Ok, God I am not sure where I am and what the needs are in this area, but if your presence is not here and you n
eed to be here... if you would trust me to represent you here through the children, I would love this house." Then I walked down the stairs and got in my van.
On Feb 13th Tuesday night, around 10:20pm I get a call and it is the Realitor, Peter and he says I am offering you the house first, there are many who want it, but I was impressed with your letter and you sounded like you had yourself together. I think I stopped breathing for a minute and he proceeded to say, you have to decide tomorrow, I will email you the lease and if you agree, I need you to come with 2 cheques... one for $900.00 as a deposit and the other for March 1st rent of $1800.00. Really I think I was frozen on the phone, and just said thank you and talk to you tomorrow.
Ok, so after printing the lease and going to my room I realize it is a
fter midnight and I am shouting and screaming, crying, laughing and Praising God, because He gave me a house and on Valentines Day! The amazing thing of it all, is I really could write these 2 cheques because the money has been coming in and God has already prepared the way. I didn't have to scramble around looking for finances. So, here I am, feeling OVERWHELMED and nervous and realizing the implications of signing a years lease and really knowing GOD is all over this, though many more miracles have to happen. Besides rent of course, comes all the other bills of electricity and gas and really I need everything from a broom to a microwave to a dresser to a curtain.... etc.
I am believing I can advertise and have kids starting to come by May or June, so please be in prayer, as I am going to need HIS strategy fo
r many details and trusting God surrounds me with people who will be resourceful to lend their expertise with all the details. I know I am in a battle when it comes to taking back the children from the enemy, so please add my name on any intercessory list! I am praying about the name as well right now, because I believe GOD is giving me a 'template' with this model of a HomePreschool concept that will multiply to other regions in the city and across the country.
Since signing the lease, God has provided another $2000.00, so to date I am sitting at $7,600 from the original goal of $10,000. Thank you for your prayers and support and as you may know, much more is needed and I will be grateful for all continued gifts and support to launch this vision. I am now accepting WALMART, COSTCO, SEARS, ZELLERS, IKEA gift cards just to name a few. I know Rome was not built in a day; so I am waiting as I believe this is to continue to be a MIRACLE story of HIS provision and not a BIG creditcard bill.
Well, plan your vacation, I have room for visitors from near and far, it might be a floor or a bed, but come anyway and see what OUR GOD HAS DONE FOR ME and the CHILDREN!!
So, it is an amazing story and I wanted to let you shout with JOY with me as GOD gave me a 6 bedroom home.. I know, TOO MUCH.. but that is MY GOD He gives TOO MUCH!!
ABOUT MY FATHER'S BUSINESS, Pamela!!
MY GOD IS SOOO BIG SOOO STRONG AND SOOO MIGHTY... THERE'S NOTHING MY GOD CANNOT DO (a preschool song that rings true in my heart today)!!
Labels: daycare, family daycare, little promises, preschool, vancouver
posted by Pamela @ 1:26 PM

Meet the Director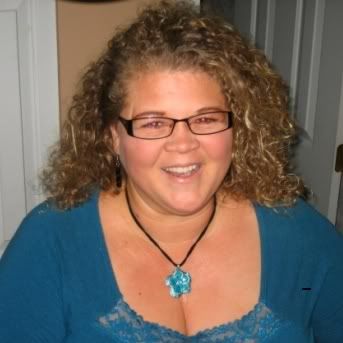 Name: Pamela
Home: Vancouver, BC, Canada
About Me: I have been working in the field of Early Childhood Education(ECE) for 12 yrs. Received my degree at U of N in Kona, HI USA. I have set up preschools and/or trained teachers with our Biblical Curriculum in several countries. I love children and believe they can teach us so much about what is really important in life. They are the KEY to today and tomorrow. I was raised in Ontario, Canada as a country girl down on the farm, drove the tractors as soon as I could reach the pedal. I have 2 great parents and one brother, Scott. I presently reside in Burnaby, BC where the mountains are incredible and the Ocean is near. I love life and have seen the world as God has provided so amazingly.
See my complete profile
The Scoop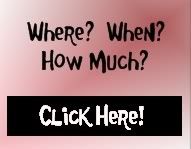 Links
Donate to Little Promises
Previous Post
Archives